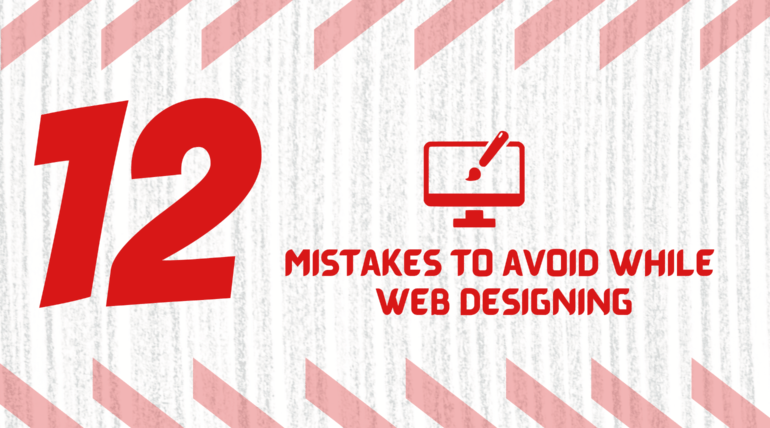 Having a website is like having an existence in the online world. It is very important for a business not only to have its website but it should be updated and modified at regular intervals. So, with no argument website is a must factor for business. When you have a site, you should make sure that it has some factors like less loading time, easy navigation, attractive visuals, responsiveness, etc. basically these are for ease of user that visits your site. From the perspective of the user, marketing, SEO, and lead conversions to every stage of your business you should have a well-developed website, or else there are fewer chances for you to get extra benefits in the online world.
Let's see the role of website designing in Digital Business
Getting branding with help of a website is one of the smartest ways to reach your target audience also it has a big contribution towards web marketing and accomplishing great heights. Website designing can make or break your website. Having great visual usage is a star factor as studies say that many users decline services or leave a website if they find visuals attractive. So, to hold your customer one must have a good-looking website that forces users to stay and have a look.
Major website mistakes to avoid
You should be aware of the fact that in case you make any sort of mistake while web designing it can not only affect your business but also it will take more time and money to get that issue resolved. So, you should be more precise about things to keep in mind.
Here is a list of things you should know while working on the website.
Looks over functionalities: Your website should be designed in such a way that it looks and work best. Somehow, sometime these two might overlap and you have to select only one. Looks are never an alternative for attractive layouts and easy navigability. Always make sure that your website is good functioning. It should be easy for customers to find what they are looking for with a good search.
Less loading time: Users want quick results; they won't wait for your page to load. Whenever your page is slow and takes time for loading customers will move back and visit another site. Google says that a user waits just for three seconds while the page is loading. A slow web page loading affects your search engine ranking. There can be many factors behind this like image size, extra designs or it can be technical. So, you might need a developer, in this case, to look out for ways by which you can boost your page loading time.
Technology selection: It is very important to stay updated with technology. Once you've decided on tasks and divided them among teams, the very next step should be a selection of the right technology to get maximized output in a short time span. Getting the latest technology makes it easier for your team to make changes and modifications easily. The technology you choose depends on your goal and tasks rather than the year in which they were released.
Knowing your goals: You should know while designing your website what the purpose of your website is, what goals you want to accomplish from a website and how are you going to do so. Setting a specific objective and work plan for your website really helps it to reach success. Website is the only way through which you can tell your online audience what exactly you are giving them and what services they can seek from you. Also, regular analysis and additions are a must in order to know the regions where change is needed.
Mobile experience: As a matter of fact, many users are mobile active these days. People always want to get their required services on the mobile phone itself, they just open google and search for it. This makes the point very clear that the mobile view of your website is very important to set an impression on the client. So, it is necessary to prioritize a mobile-friendly website as 40% of users leave a site if they have a good mobile experience. They'll just skip your site and move on to another to get a good mobile experience. Also, mobile usage enables customers to have a long-time impression as they can take screenshots or just save links. Talking about numbers nearly 60% of traffic comes on the phone out of which 25% get converted. So, there's no way you can afford to ooze such a huge number of customers.
Budget fixing: Having uncertainty about the budget is a major lacking. Sometimes you reach out web designing agency after a couple of years of queries and expect the same price as earlier which is not the right thing. Expenses of a website totally depend on the features you want to be added, functionalities and graphics. Therefore, you should be ready with a realistic budget for your website with the features you are expecting. A website represents you to the world online it's like your online existence converting your leads and users hence there's no loss in investing in this asset.
Not doing analysis: When you are regular with your website doing data analysis and looking at KPIs you'll realize all things which are working and which are not. This analysis is worth doing and you should take them into consideration while making a new structure or design for the website. Also, when you make a new website remember to make benchmarks so that you can easily notice and resolve any issue that appears on the website.
Not giving time: Creating or upgrading a website takes time and requires a lot of patience. You need to provide sufficient time for completing your task. However, it doesn't take months, all you need to do is fix a deadline and wait for work to be completed timely. Creating a website with a predefined template doesn't take much time but when it comes to a customized website, you need to provide sufficient time. There are many complications related to web designing.
Team selection: Team is a very important factor in web designing, you can't choose someone with low technical and designing knowledge. Your team should have marketing expertise and knowledge of the industry as you are depending on them for the most important marketing asset of your online business.
Stopping efforts after creating: Many people stop efforts once the website is completed but that is very wrong. You should do multiple testing, cross-checking, and remove errors. You should focus on points and areas that were left earlier and can be improved further.
Contact information: Sometimes you create the best website with all excellent features, designs, and layouts but you miss out 'on the contact us page. Even if users visit your page like your services and want to contact you there will be no proper contact info which will be a huge disadvantage as customers won't do any hard work to find your contact information, they'll simply move to someone else. So, don't forget to provide quick contact links with working mobile numbers, mail ids, and addresses.
Unclear message delivery: Users usually make their decision in a couple of seconds when they see your website. In any case, if they don't see proper information or required stuff, they will move back to the search bar and look at another site. Hence you should make sure you create a header that gives the strongest message to visitors and holds them to reach you. Also, you can add customer reviews, awards, and industry affiliations so that viewers can trust you and have faith in your service.So, these are 12 major mistakes that someone makes while web designing. Avoiding these mistakes helps you to get your desired output from a website all you need is a good designing team, patience, a budget, and a smart strategy.

Web designing is a risky task and can go very wrong if things don't go on track. Proper time and financial investment with appropriate time-to-time checking can create a really good website.